THIS COURSE IS NOT RUNNING IN 2023/2034
TO NOTE AN INTEREST IN FUTURE COURSES PLEASE EMAIL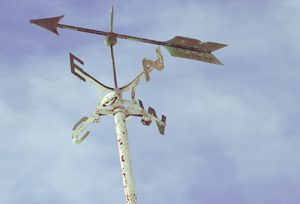 For whom is the course intended?
For those with some background in spirituality and spiritual direction who would like to learn more about spiritual direction (accompaniment).
There is increasing interest in the spiritual journey and how it relates to living faithfully in today's world.
This speaks of a need for trained spiritual directors.
This training programme aims to deepen and extend the training given in Training in Spiritual Conversation.
Entry Requirements
Applicants must have completed satisfactorily Training in Spiritual Conversation. Consideration will be given to applicants with comparable experience which includes knowledge of Ignatian spirituality and some practice in Ignatian discernment. Applicants are expected to have experience of regular spiritual direction and of individually guided retreats. The course draws extensively on the Ignatian spiritual exercises, and it is an advantage (though not necessarily a requirement) to have made them prior to beginning the course.
Practice in Spiritual Direction
Participants are expected to be developing a practice in spiritual direction by accompanying at least 2 people regularly, preferably 3, in their spiritual journey, so as to be able to apply course learning and to reflect about practice in the supervision group which forms part of the training.
Course Content
Module 1 Developing a Beneficial Relationship
Module 2 The Transforming Work of the Spirit
Module 3 Standards of Practice
Module 4 Pastoral Applications
Method
The programme is experience-based and uses small groups, role play, case studies, personal reflection, input and discussion as methods of learning. There is one written assignment for each module.
Format
The course will take place online on Zoom. There may be an option of a few sessions in person at a venue in Edinburgh for those that wish this, and if the Covid pandemic allows.
Dates & Times
Dates and times will be confirmed. The course usually consists of 32 sessions of 2.5 hours. Recent courses have involved one evening per week September to May, plus a few Saturdays.
Future courses may be online, in person or hybrid.
Attendance
Participants are expected to attend all sessions. If a session is missed, due to unforeseen events, trainees are expected to cover the material by meeting online with at least one other participant. If more than four sessions are missed in the year, participants may be deemed not to have completed the course.
Spiritual Direction
Course participants are expected to be receiving regular spiritual direction throughout the course.
Fees:
To be confirmed
Contact
Please send enquiries to:
If you haven't heard back from us in 7 days please get in touch again
and also check your SPAM folder.
The Epiphany Group (EG) is keen that no-one should be excluded from our courses for financial
reasons. We encourage applicants to seek funding from other sources and can offer suggestions on this.
Please contact us for further information.
There is also a limited EG Bursary and Development Fund, supported by donations, which is available to those in need of assistance.