South East
(Includes Edinburgh,  Lothians and Borders)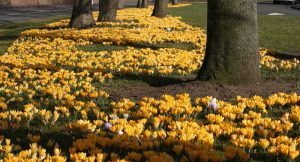 A Quiet Day for Lent
Saturday 3rd March 2018 – 10am to 4pm
Lent is a time to take breath, to slow down, to prepare for the rollercoaster of Holy Week and Easter. The day will be punctuated with reflections and communal prayer but will mainly be a contemplative space giving time for God to speak into the passions, struggles and vulnerability of our lives. There will be an opportunity to walk in the beautiful grounds of Carberry Estate.
Refreshments will be provided. Please bring a packed lunch.
Hosted by Healthlink360 at
Elphinstone Wing, Carberry, Musselburgh, EH21 8PW
Download flier A Quiet Day for Lent 2018 (PDF)
Facilitated by Duncan Hughes of the Epiphany Group.
Donations of between £5 to £30 welcome
For further details and to book: 0131 653 6767 or admin@healthlink360.org
RDL Edinburgh
 29th April to 
 

3rd June

 St Paul's and St George's Church
York Place,
Edinburgh.

Opening  3pm  29th April 

Closing event 3pm   3rd June


What is a Retreat in Daily Life?

An opportunity to take some time out of our often busy lives to pray and to listen to God. It is a time to reflect and find some space, and perhaps to rejuvenate our prayer life or our relationship with God.

We meet together as a whole group at the beginning and the end of the retreat. In between each participant meets once a week with a prayer guide, and takes time on their own to pray each day for whatever time they can manage.  The prayer guide will provide some suggestions for prayer and help you review the previous week.

Booking

Book on Eventbrite:      aretreatindailylife.eventbrite.co.uk

(Please book by Thur 19th April)

Or  contact Di Hollow (hollowfamily@btinternet.com)

 Cost

The suggested contribution is £40. This should be paid to the guide at the first 1:1 meeting. There are some bursaries available for those who may need these.

More information

Please contact Di Hollow if there is anything else you'd like to know about the retreat.

(This retreat in daily life is being offered in association with the Epiphany Group, organised and supervised by Edinburgh based members, and supported by guides who have received training in spiritual conversation or spiritual direction.)
Sacred Spaces
Sacred Spaces is keen to offer Quiet Days to churches and parishes in the Lothian regions in association with the Epiphany Group.
Whitchester Christian Guest House
Nr. Hawick
11th to 13th May
The weekend will be the usual mixture of silence, guided reflection, prayer stations, and being well looked after by the Whitchester team.  Visit Sacred Spaces for more information.
If you are interested or would like to find out more, please contact us by email on quietdaysinfo@yahoo.co.uk Sharon Laidlaw on 07557 104380
See the website for the next retreat being offered by Sacred Spaces
Courses:
Growth in Prayer and Reflective Living Edinburgh  2017-2018.
Edinburgh
Discovering God together in everyday life – for leaders, parents and pre-schoolers.  For more information, please see the website. 
Regional Reports 2016
Annual Report Spiritual Direction (PDF)
2015
Sacred Spaces 2015 (PDF)
Play and Pray 2015 (PDF)
Six Day Series(PDF)
Spiritual Conversation Edinburgh-2014-15 (PDF)