The following course/s are not Epiphany Group training courses but EG members may be involved in offering them as supportive to the Ignatian ministry of Spiritual Direction and Accompaniment.
Contemplative Praying and Living in the way of Franz Jalics SJ
Hosted by St Bede's Pastoral Centre, York.
Sunday afternoons: 230pm – 430pm
6th Jan – 6th March
COST: £285
This School of Meditation will provide a step-by-step introduction to and a deepening of the Gries Path of Prayer. It is based on Franz Jalics's book Contemplative Retreat. An Introduction to the Contemplative Way of Life and to the Jesus Prayer. Fr Jalics writes:
"There are many paths to contemplation. I show you just one of them. I'm conscious of the fact that God leads many people to contemplation without any external help. Frequently he uses natural circumstances. A simple life of love, some years on a sickbed, a brush with death, the leaving of one's homeland in order to live among the poor, and other events can lead to contemplation. I also deeply respect the non-Christian ways of contemplation. And there are in the Catholic Church itself many other introductions into contemplation. I do not want to exalt my way above others. On the contrary, I am very happy that they exist and I appreciate them. I myself have walked the way I describe: should it help someone else to find his or her way I am satisfied." (Franz Jalics. Contemplative Retreat. P 6.)
School of Meditation 2022 Jan- Flyer (DOCX)
TO BOOK A PLACE:
Please contact the St. Bede's Office: E- programmeadmin@stbedes.org.uk
T – 01904 464900

THE IGNATIAN WAY I:
A BRIEF INTRODUCTION TO IGNATIAN SPIRITUALITY
Dates: This is a five-week course. The course is offered either at London Jesuit Centre (morning sessions) or online (evening sessions). The weekly seminars are on Wednesdays, 10, 17, 24 November and 1, 8 December at 12.00pm – 1.00pm (in-person) or 7.00-8.00pm (online) (London time).
Introductory session: The introductory session is online for both options, on Wednesday 3 November at 12.00-12.30pm or at 7.00-7.30pm (London time).
MY PAMPLONA – LOYOLA
Dates: This is a one-day reflection followed by a couple of prayer evenings. The retreat session is online on Saturday 16 October at 10.30-4.30pm (London time).
The Ignatian Prayer takes place online on November 16th & 30th at 7.00pm-8.00pm (London time).
LJC Strand: Spirituality
Level: Open to all
Course tutor: Ladislav Šulik SJ
Invited contribution: These sessions are free – donations are always welcome to help support the LJC programme
Venue: Online using Zoom app
Register: Click here to register for the Saturday 16 October retreat (more information). You will need to register for the Ignatian Prayer hour on November 16th & 30th when the booking opens.
Course overview
This series of spiritual events is designed to mark the Ignatian Year 500 in the Society of Jesus. Everyone is invited to celebrate with the Ignatian family. We will seek together an experience of encounter with Christ that has the power to change us just as much as it changed Ignatius of Loyola five hundred years ago.
In the British Jesuit Province we are giving the theme "to see all things new in Christ" a particular slant: invited on pilgrimage, inspired to change. The Jubilee is a journey on which we walk or from which we learn. The London Jesuit Centre offers each term a way to experience this journey. Looking at the story of Ignatius in the key moments of his conversion, we will try to recognize something of our own life experience. The Ignatian Year is an opportunity to be changed, and so experience new developments in our life. We will look at our own personal story and seek ways to be open to change in our life.
Term 1 (September 2021 – December 2021)
Ignatius suffered a hit from cannonball which shattered his legs in the battle of Pamplona. He then underwent weeks of recuperation at his home in Loyola. Our goal will be to identify our own moment of crisis as an opportunity and to learn from "My Pamplona & Loyola".
Term 2 (January 2022 – March 2022)
After long weeks of convalescence, Ignatius set out on a more inward, spiritual journey and spent eleven months in and around towns of Manresa and Montserrat. We will be on a search of "My Manresa" and seek personalized wisdom and how to apply it in our lives.
Term 3 (April 2022 – July 2022)
Ignatius' conversion story continues beyond the triptych of Pamplona – Loyola – Manresa: it only ends on the day of his death, July 31. In this last term we shall look at "My Jerusalem", ways to give glory to God for everything encountered on our personal journey so far, the past and the present.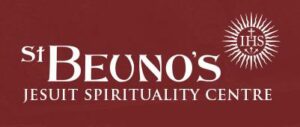 The Ignatian Spirituality Centre in Glasgow runs training courses with very similar content to the Epiphany Group , as well as other CPD and retreat events for those trained in spiritual accompaniment.