North and East, Highlands & 
Islands
(includes Aberdeen, Aberdeenshire, Moray, Inverness, Black Isle and Orkney)
The Well – Kirkwall
'A quiet place in the noisy world'. We meet  every 4-6 weeks for a time of prayer and contemplation. Over the winter we have followed the themes on St Magnus Pilgrimage Walk.
More on St Magnus Pilgrimage walk go to www.stmagnusway.com
Day of Reflection
'Expectant Waiting'
Saturday 14th December 
10.45 am to 3.45 pm.
Hot drinks provided, please bring your own sandwiches.
Donations; All are welcome.
The Well ; for more information please contact pirjo.little@gmail.com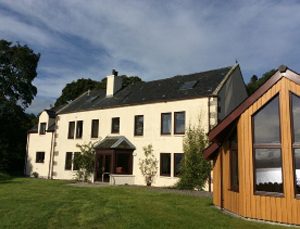 The Coach House Kilmuir Trust
The newly extended and refurbished Coach House, Nr Inverness.
There is a special a special offer from the Society of Retreat Conductors for those interested in spending time at the Coach House, Inverness-shire: go to
www.thesrc.org.uk
for information about grants.