North and East, Highlands & 
Islands
(includes Aberdeen, Aberdeenshire, Moray, Inverness, Black Isle and Orkney)
Reflective Days in Aberdeen / Aberdeenshire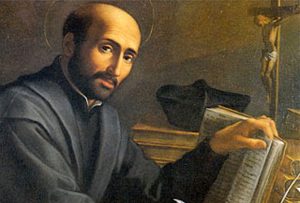 This year, in our days of reflection, we want to offer something of what we, members of the Epiphany Group, have been nourished by ourselves.
"Ignatius helps us….to enter the depths of our hearts in order to  find the work of the Spirit, who is the most reliable source of inspiration for the right decision about what is important." (Adolfo Nicolás, SJ.)
We want to give a taste of different ways of praying and of listening to God through the Scriptures.
These days will be offered on Saturday 25th May
 There will be input and space given during the morning and the option of staying on for some quiet personal time after a communal lunch.
More details Carole Phelan carole.phelan@talk21.com
The Well – Kirkwall
Wednesday 12th June
'A quiet place in the noisy world'. We meet  every 4-6 weeks for a time of prayer and contemplation. Over the winter we have followed the themes on St Magnus Pilgrimage Walk. Our last meeting on this series  will be  on Wednesday 12th of June at 7.30 at St Magnus Centre in Kirkwall. The theme is hospitality. (
More on St Magnus Pilgrimage walk go to www.stmagnusway.com
The newly extended and refurbished Coach House, Nr Inverness.

There is a special a special offer from the Society of Retreat Conductors for those interested in spending time at the Coach House, Inverness-shire: go to
www.thesrc.org.uk
for information about grants.