Growth in Prayer (GPRL)
Edinburgh, Fife and Kilmuir near Inverness 2018-19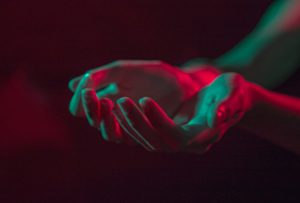 This course aims to help people to pray and live reflectively by offering an opportunity to explore faith, discover meaning, and come to a deeper relationship with God.
The course is held in Edinburgh and Fife and in other centres throughout Scotland, whenever there is sufficient interest. To register your interest in this course being held in your area, please contact us at epiphanygroup@yahoo.co.uk.
Growth in Prayer and Reflective Living (GPRL)
For whom is the course intended?
The course is intended for those of different denominations and none. No particular ability in prayer is required, only a desire for God.
Course Content
Different ways of praying taken from Ignatian, Celtic and other spiritual traditions.
Awareness of our different perceptions of God. The use of a journal and the value of self-awareness as aids to reflective living.
Prayer experienced through music, art and movement.
An introduction to Ignatian discernment, through which a person may come to make choices which celebrate the unique giftedness conferred on them by the Creator.
Method
The method is experience-based and reflective. It includes small group sharing. Also, because of the participatory nature of the course, it is important that there is a commitment to attend regularly.
In addition to the weekly, or monthly, group meetings – depending on location –  participants are offered the opportunity of one-to-one spiritual accompaniment.
Towards the end of the course there is a short retreat.

GPRL Edinburgh
Dates
24th October 2018 – 1st May 2019
Wednesdays 7pm – 9.30pm
Autumn Term: Term 1
24th October; 31st
7th November; 14th     21st 28th
5th December;  12th
Winter Term: Term 2
9th January; 16th 23rd 30th
6th February
Spring Term: Term 3
27th February
6th March; 13th; 27th
3rd April
Retreat Weekend
26th -27th April
Final Session
1st May
Venue
Lauriston Jesuit Centre
28 Lauriston Street
Edinburgh
EH3 9DJ
Cost
The course fee is £360; in full or as monthly payments
(Deposit £50)
No-one should feel excluded because of cost.
Bursaries are available.
To apply, in confidence, for financial help, please download the Epiphany Group Bursary Form (PDF) and send with your Course Application Form (application for next year will be uploaded sometime after April 2017).
Applications and further information
Download GPRL FLYER 2018-19
Download GPRL appliction form 2018-19
For more information please contact:
Sharon Laidlaw, 16 Burnet Crescent, East Saltoun, East Lothian, EH345BZ, 07557104380, sharon.laidlaw@btinternet.com
GPRL Fife
Venue

The Link Church,
39 Priory Lane
Dunfermline
Fife KY12 7DU
Time
The course begins in October and ends shortly after Easter.
Sessions will be held on
Thursday evenings 7.00 – 9.30pm;  Oct to  April
Course Fee
The course fee is £360
(No-one should feel excluded because of cost – Bursaries are available. Please enquire about financial help –furtherdetails mark.liz.hill@btinternet.com
Further information and application form
GPRL Fife application form 18 19  (DOCX)
Dot McLaughlin Email: kdmcl@sky.com
Residential GPRL:  Kilmuir Nr Inverness

Dates
(4 residential weekends from November 2017 – May 2018)
November 17th – 19th, 2017
March 2nd – 4th, 2018
April 13th – 15th, 2018
May 25th – 27th, 2018
Venue
The Coach House, Kilmuir, Inverness IV1 3ZG
          
Course Fee
(Payable in instalments)
Residential: £950.00 (early bird discount for booking before May 31st, 2017: £900.00). This includes accommodation with full board, tuition, input, course materials and individual spiritual accompaniment for the duration of the course.
Non-residential: £700.00 (early bird discount before 31st May, 2017: £650.00).
You may like to explore bursary help from dioceses, church communities, parishes and so on. The Epiphany Group may be able to recommend other sources of help.
After acceptance, a deposit of £200.00 is payable. Cheques should be made out to 'The Epiphany Group'. The remainder of the fee is due in three instalments (two for non-residential fees).

Applications and further information
For more information and for an application form please download the PDF (flier and application form)  to follow for next year once available.
For more information please contact Rachel Inglis, email: rachelinkbt@gmail.com