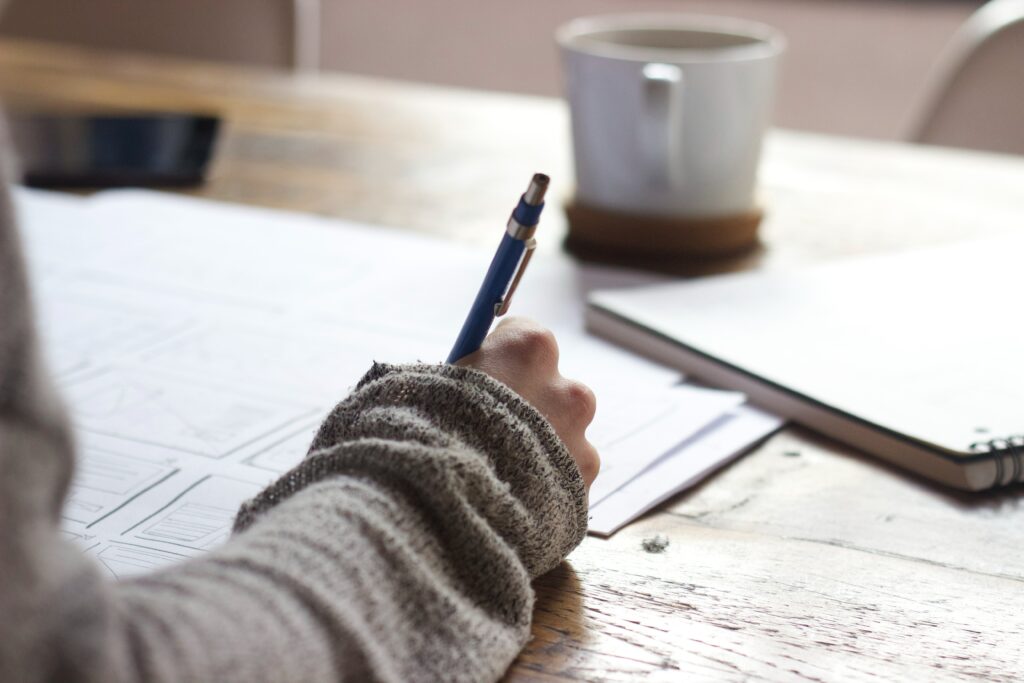 Ignatius advises that we reflect on our experience of prayer (SE 77). Keeping a journal is most helpful during a retreat. This exercise can be challenging because we are trying to put into words our encounter with God, who is Holy Mystery. Although it is challenging, trying to articulate such sublime experiences can help us discern how God is meeting us or leading us in our prayer…The journal is for your eyes only. When the retreat concludes, the journal becomes a rich spiritual treasure to which you can return months or even years after the retreat.
The purpose of journaling is not to replay your time of prayer minute by minute. Instead, after your prayer period concludes, consider the following:
What were the significant interior movements (that is, feelings, reactions, intuitions, desires, emotions, thoughts, or insights)?
What was the prevailing mood of my prayer: peace, agitation, excitement, boredom, confusion, calm?
Was my prayer more about the head or the heart, or about both?
What word, phrase, image, or memory meant most to me during prayer?
Is there some unfinished business that I think God is calling me to return to during another time of prayer?
Is there something happening in my life that is becoming part of my prayer? Do I feel moved to do something concrete in my life?
Am I making the necessary preparations for my prayer? Is there anything I am doing or not doing that is getting in the way of my listening to God?
The review of prayer is not homework; do not feel bound to answer each of these questions every time you journal. Instead, consider journaling as another way of praying, of going deeper to sift through the graces. Write in a style that is comfortable for you. In your journaling, feel free to write directly to God the Father or to Jesus, as if you were writing a letter or an e-mail.
Excerpt from The Ignatian Adventure by Kevin O'Brien, SJ.