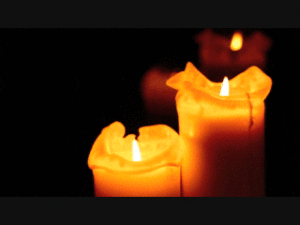 A 4-week series of Advent reflections
Never forget the deepest meaning of Incarnation – that God so loved the world, so loved you, that he came to find a space in your mind, and in your heart, where he can be with you and you with him. (Cardinal Basil Hume)
Offered via Zoom, the weekly format will be:
A 30 min session where the theme of the week is introduced and 1-2 creative ways of praying suggested with the materials. Participants will be sent by email a selection of Scripture passages and poetry to pray with, as they wish, over the following 3 days.
Faith-sharing group on Zoom (1 hr) to share gently what has moved us and where we feel God has communicated with us through our reflections.
Faith-sharing groups are different from discussion groups. Here, each person speaks from personal experience and listens openly to the others' experiences which will be very different from their own. In this way we can mature in our faith, as we share a part of our own faith journey and learn from the experiences of others.
Dates:
Introductory session: 7-7.45 pm, Fri 20 November,
(a chance to meet everyone in the group and to resolve any technical issues.)
Week 1: 7 -7.30pm, Tue 24 November & 7-8pm, Fri 27 November
Week 2: 7 -7.30pm, Tue 1 December & 7-8pm, Fri 4 December
Week 3: 7 -7.30pm, Tue 8 December & 7-8pm, Fri 11 December
Week 4: 7 -7.30pm, Tues 15 December & 7-8pm, Fri 18 December
For more information or to register interest, please contact: Rachel Inglis
E: rachelinkbt@gmail.com / W: www.aigfois.co.uk