Residential Retreats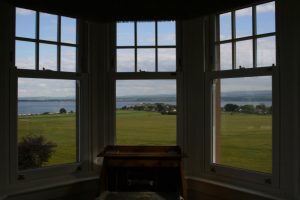 Conscious that many people appreciate having time to plan their annual retreat, we would like to draw your attention to Epiphany Group members who regularly offer individually guided Ignatian retreats across the country.  Most venues have their own websites with information on what each offers by way of accommodation, programmed retreats and/or individual guidance.
ST. DROSTAN'S RETREAT 2018
6 Day Individually Guided Retreat
St. Drostan's Lodge, Tarfside, Glen Esk, Angus DD9 7YX
Monday 27th August to Monday 3rd September 2018
Guide Team: Judith Irving and Carole Phelan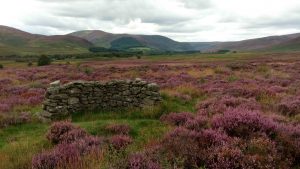 Come aside and rest awhile in the peace, quiet and beauty of the hills and glens of Angus, Scotland.
The Epiphany Group has been holding an annual, residential Individually Guided Retreat at St. Drostan's Lodge, Tarfside for over 10 years now. Once again, we are delighted to extend a warm welcome to this retreat in late summer 2018.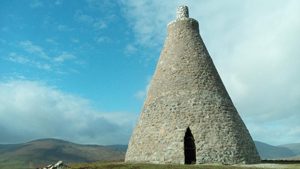 The cost of this retreat is £470 per person. This includes full board and daily guidance with a trained spiritual director. Epiphany Group bursary support may be possible for those on low income. Please complete an application form.
If you would like to book a place to make a retreat in this lovely setting, please download and complete a booking form.
St. Drostan's Retreat Booking Form 2018 (Word Document)
St. Drostan's Retreat Information 2018 (PDF)
Epiphany Group Bursary Form (PDF)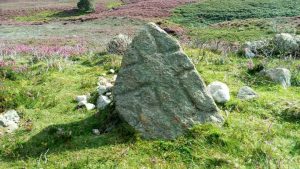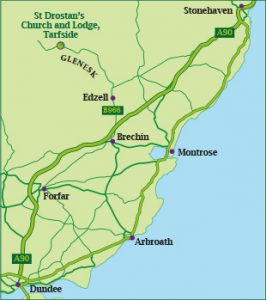 For more information about 2016 retreats in Galloway, please contact Rachel Inglis, T: 01557 331548.  E: info@aigfois.co.uk
For further information about 2016 retreats held by Sacred Spaces, visit our website: sacredspacesscotland.webs.com
Mini–retreats at Coldingham
Short, midweek, retreat breaks are available at a comfortable cottage in the lovely village of Coldingham in the Scottish Borders.
This cottage – suitable for self-catering mini retreats – is owned by an EG trained spiritual director / prayer guide.  It is normally available from Tuesday evenings to Thursday evenings.  In a quiet location, it has 2 en-suite bedrooms, a kitchen/dining room, a sitting room and a garden room which looks on to a private terraced garden with a back gate and path leading to the beach at Coldingham Bay.
Cost:a donation of £30 to cover heating/lighting/laundry would be appreciated (and a willingness to strip beds and leave rooms clean and tidy).
For further enquiries and to book, please contact: Noreen Thompson on 01890 771795 or 07817 990298.
Blackruthven, Perthshire, welcomes those who seek individually guided Ignatian retreats as well as Ignatian Spiritual Direction.   The resident team also offers a wide range of themed and programmed retreats throughout the year in this lovingly restored and natural environment.
Kilmuir, North Kessock, nr Inverness.  Situated on the banks of the Moray Firth, this lovely small retreat house offers both programmed retreats and the option to book your own time, with individual guidance from experienced Ignatian directors.
Individually guided retreats, by members of the Epiphany Group, can be offered at Emmaus House in the centre of Edinburgh by arrangement.