(includes Kirkcudbright, Dumfries, Ayr, Paisley & Glasgow)

Quiet Days offering opportunities to explore prayer in its widest forms. The days are guided and provide space for silence; based in Kirkcudbright, Galloway.
Oct 2019- May 2020
For whom is the course intended?
The course is intended for those of different denominations and none. No particular ability in prayer is required, only a desire for God.
Course Content
Different ways of praying taken from Ignatian, Celtic and other spiritual traditions.
Awareness of our different perceptions of God. The use of a journal and the value of self-awareness as aids to reflective living.
Prayer experienced through music, art and movement.
An introduction to Ignatian discernment, through which a person may come to make choices which celebrate the unique giftedness conferred on them by the Creator.
Visit  GPRL page for more information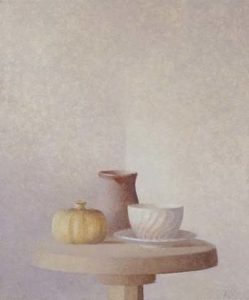 'THE BIG SILENCE'
Documentary
Saturday afternoons, 2 pm – 4pm on 1st, 8th, 15th February
Venue: Kirkcudbright
The Big Silence is a BBC documentary made 10 years ago. It follows five people who have high-pressured typical modern jobs – in hospitality, teaching, PR and business.
The inspiration for this came from Benedictine monk, Father Christopher Jamison, who is convinced that everyone can benefit from sustained regular periods of silence: "When we enter into periods of silence, we start to see things with greater clarity. We come to know ourselves, and come in touch with that deepest part of ourselves, our soul."
In the documentary, the group is invited to give space for silence in their busy lives, and the programme follows their progress.
We will watch an episode together once a week over 3 weeks. In a supportive environment, we will have an opportunity for gentle sharing afterwards and be guided through a short experience of silent prayer.
For more information or to register your interest,
Contact Rachel Inglis. E: info@aigfois.co.uk