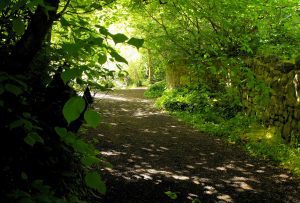 Deepening Our Relationship with God – Reflections on a Prayer Course
The Rector of Colinton Episcopal Church, Edinburgh  requested a short prayer course for September 2018. This was duly provided by two Epiphany Group  members, one of whom is a member of the congregation.  Administrative support and refreshments were provided by the church. Subsequently, an   article was written for the church magazine which can be read below.
Magazine Article for Introduction to Prayer Course in Edinburgh (PDF)
God's invitation to relationship
A four week short prayer course to support people into a deeper prayer life through tutors' input,  guided prayer experience and sharing.
Outline
General introduction to prayer, stilling and examen
Lectio Divina
Imaginative prayer
Praying with art
Course participants often go on to form a  prayer group in the parish and participate in Advent and Lent retreats.  Some move on to GPRL.
Available for parishes in the Lothians area.
For more information contact
Sr Kathleen Curran UJ and Juliet MacKellaig
jmackellaig@yahoo.com