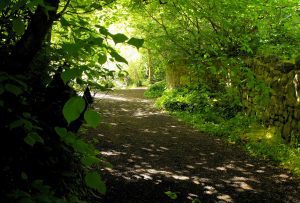 Deepening Our Relationship with God – Reflections on a Prayer Course
The Rector of Colinton Episcopal Church, Edinburgh  requested a short prayer course for September 2018. This was duly provided by two Epiphany Group  members, one of whom is a member of the congregation.  Administrative support and refreshments were provided by the church. Subsequently, an   article was written for
the church magazine which can be read below.
Magazine Article for Introduction to Prayer Course in Edinburgh (PDF)
Ways of Praying Course
13th May to 10th June 2019
This short course explores prayer for anyone seeking a prayer life that touches the inner core based on an awareness of self in relationship with God.
Venue
Healthlink360, Elphinstone Wing, Musselburgh, EH21 8PW 
Dates
Monday 13th May to 10th June
7pm until 9pm 
Cost
A suggested donation for the course would be £100 but we would not want cost to be a barrier to anyone taking part.
Contact
Numbers are limited so please sign up as soon as you can.
Facilitated by Sharon Laidlaw and Duncan Hughes of the Epiphany Group.
For further details and to book: dghughesssc@gmail.com
Download poster Ways of Praying (PDF)
God's invitation to relationship
(short prayer course)
A four week short prayer course to support people into a deeper prayer life through tutors' input,  guided prayer experience and sharing.
Outline
General introduction to prayer, stilling and Examen
Lectio Divina
Imaginative prayer
Praying with art
Course participants often go on to form a  prayer group in the parish and participate in Advent and Lent retreats.  Some move on to GPRL.
Available for parishes in the Lothians area.
For more information contact
Sr Kathleen Curran UJ and Juliet MacKellaig
Next Course
Sacred Heart Church
Lauriston Street
Edinburgh
Dates
Thursdays 23rd May, (skip one week) then 6th, 13th & 20th June  2019
Enquiries
Juliet MacKellaig  – jmackellaig@yahoo.com