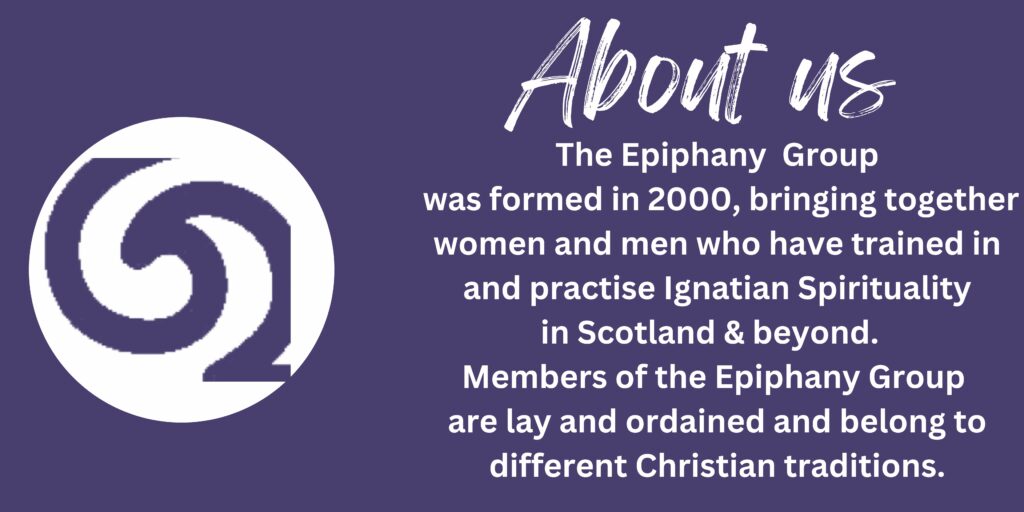 Members of the Epiphany Group are to be found in all areas of Scotland. Having neither a base nor a centre, we are a 'nomadic' people, grateful to be able to serve unencumbered by the burden of property. Practising Ignatian Spirituality wherever we live, we aim to respond to the spiritual aspects of life and faith as they emerge by offering help and support to individuals, informal groups, churches and parishes.
In our wider ministry, we make ourselves available to accompany people who want to explore God's relationship with them. Some people who seek accompaniment have a connection to a Christian tradition; others do not. All enquiries are welcome.
Rooted in the Ignatian tradition of spirituality, we also offer mutual support and ongoing training to our members and come together several times a year to deepen our understanding of this tradition. Once a year we hold an Annual Gathering open to non-members, on a topic related to Ignatian spirituality.