The following course/s are not Epiphany Group training courses but EG members may be involved in offering them as supportive to the Ignatian ministry of Spiritual Direction and Accompaniment.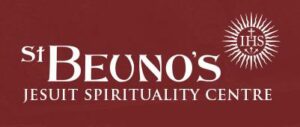 Saturday 01 May 2021 (10:00am)
Contemplative Retreat:
An Introduction to Contemplative Living and Praying
and to the Jesus Prayer in the way of Franz Jalics SJ
The Retreat
This Contemplative Retreat with individual guidance whether online or residential provides a step-by-step introduction to the Gries Path of Prayer developed by Fr Franz Jalics SJ for those seeking a more contemplative way of praying and living. For those familiar with Fr Franz Jalics SJ form of contemplative prayer, the retreat offers the opportunity to refresh and to deepen it.
Online May 10th – 17th

The Ignatian Spirituality Centre in Glasgow runs training courses with very similar content to the Epiphany Group , as well as other CPD and retreat events for those trained in spiritual accompaniment.