Introduction to Ways of Praying
4 week course – on line read more>>>
Arrivals & Invitations:
Reflections for Advent 2020
Advent is a time of arrivals – angels bringing news, shepherds overwhelmed with joy, magi bearing gifts. And, at the heart of it all, the arrival of the Christ child, Immanuel, coming again this year into a very broken world. Can we welcome these visitors, offer them hospitality in our hearts and hear the invitations they offer us? And, as weary travellers ourselves through this year, can we also find room at the inn, a place of rest and hope?
In this series of reflections, a guided audio reflection (also available in written form) will be made available for each of the weeks of Advent, on
November 28,
December 5, 12, 19 and 26
Each week, additional (written) material will be provided which can be used in reflection times throughout the week, or in a single more extended time.
To register, or for more information, contact
Susan Mansfield on
wordsmansfield@gmail.com
or 07803 620038.Please register by
Thursday 26th November.
Suggested donation £20, or pay what you can. Any additional donations received will help make this retreat available to those who would find it hard to pay at this time.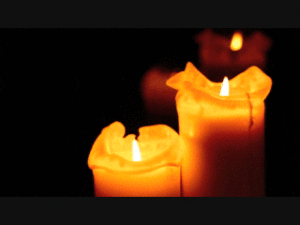 A 4-week series of Advent reflections
Never forget the deepest meaning of Incarnation – that God so loved the world, so loved you, that he came to find a space in your mind, and in your heart, where he can be with you and you with him. (Cardinal Basil Hume)
Offered via Zoom, the weekly format will be:
A 30 min session where the theme of the week is introduced and 1-2 creative ways of praying suggested with the materials. Participants will be sent by email a selection of Scripture passages and poetry to pray with, as they wish, over the following 3 days.
Faith-sharing group on Zoom (1 hr) to share gently what has moved us and where we feel God has communicated with us through our reflections.
Faith-sharing groups are different from discussion groups. Here, each person speaks from personal experience and listens openly to the others' experiences which will be very different from their own. In this way we can mature in our faith, as we share a part of our own faith journey and learn from the experiences of others.
Dates:
Introductory session: 7-7.45 pm, Fri 20 November,
(a chance to meet everyone in the group and to resolve any technical issues.)
Week 1: 7 -7.30pm, Tue 24 November & 7-8pm, Fri 27 November
Week 2: 7 -7.30pm, Tue 1 December & 7-8pm, Fri 4 December
Week 3: 7 -7.30pm, Tue 8 December & 7-8pm, Fri 11 December
Week 4: 7 -7.30pm, Tues 15 December & 7-8pm, Fri 18 December
For more information or to register interest, please contact: Rachel Inglis
E: rachelinkbt@gmail.com / W: www.aigfois.co.uk

THE WELL AT THE GATE TO BETHLEHEM
1.Chron.11:14
CSN online Advent Day
Saturday 5th December
10.30 am – 3.30 pm
Magdalen Lawler SND and Tom McGuinness SJ
An Advent reflection day, incorporating scripture, images, poetry and prayer.
Magdalen will lead the morning, Tom the afternoon We will look at Mary as the well we visit at the gate to Bethlehem in the morning,
and in the afternoon Tom will lead us in a new version of the O Antiphons which expresses our longing and thirsting for the living water.
(Images, poetry and music may not be copied, because of copyright)
Bookings: £10 members/£12 non-members, concessions available
contact: catholicspiritualitynetwork@gmail.com