A Paradox of Blessings:
A Journey Through Lent with the Beatitudes,
17th February – 1st April 2021.
The words of Jesus in the Beatitudes speak of blessings for times when we don't feel blessed. These verses are the starting point for a series of Lent reflections in this difficult year. Using Scripture, poetry, art, music and quiet reflection, this is an invitation to journey hopefully, acknowledging our real feelings and struggles, and to reconnect with the God who longs to bless us.
This series includes a guided audio reflection for each week in Lent to listen to in your own time. This will also be sent to
you in written form each week, along with additional material to use in times of reflection throughout the week.
Please register by Monday 15th February if you can.
The Lent Retreat costs £30.
You can book and pay securely on the website. A limited number of "gift" places are available for those who would find it hard to pay, please get in touch for more information.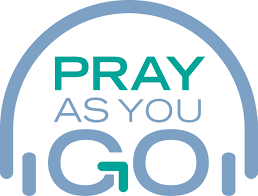 A Lent retreat over seven sessions
in collaboration with Sacred Space, written by Margaret Silf.
Introduction to Ways of Praying
4 week course – on line read more>>>