North and East, Highlands &
Islands
(includes Aberdeen, Aberdeenshire, Moray, Inverness, Black Isle and Orkney)
The Well – Kirkwall
A quiet place in the noisy world'. We meet every 4-6 weeks for a time of prayer and contemplation. Currently our meetings are online (Zoom)
For any enquiries please contact pirjo.little@gmail.com
Reflective Mornings
We invite you to participate in four more reflective mornings we are planning:-
24th April& 29th May
In each case material will be sent out a few days before and there will be an opportunity to meet on Zoom at the end of the morning. And once again there will be no charge for taking part in these days as we would like to gift them during this time of pandemic.
Contact: carole.phelan@talk21.com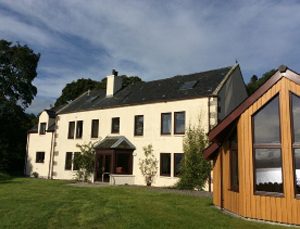 The Coach House Kilmuir Trust
The newly extended and refurbished Coach House, Nr Inverness.
There is a special a special offer from the Society of Retreat Conductors for those interested in spending time at the Coach House, Inverness-shire: go to
www.thesrc.org.uk
for information about grants.