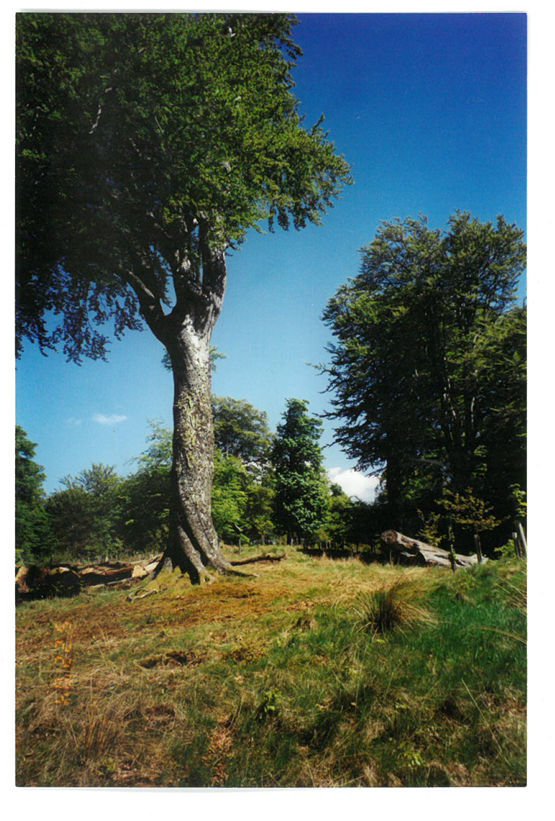 These Great Trees are Prayers
This is a one line prayer by Rabindranath Tagore
Be still my heart; these great trees are prayers
Penny Wooding walked on the Penicuik Estate for over ten years with her dogs.
" I have walked with my various dogs, in the countryside ever since I was a child. I was becoming aware that old age may limit my walks in future so, some years ago, I worked out a circular route taking about an hour.
As I started to record, with my old camera, certain trees stood out. The name and the sex were 'given' as I took time to take the photograph.
The prayer followed as I wrote the text.
The original intention in putting the photographs together was that I would, when I am no longer so mobile, be able to follow the walk in my imagination.
Pen-y-Coe printed them as a book for me, and then I realised that there is enough detail for someone unfamiliar with the area to follow.
The more important reason for this book is that I may continue to receive the various blessing which will aid me, and those around me, in my even older age.
The tree above is the first tree I ever named THE SACRED TREE.
She is too far away now for my daily walks, but I visit her from time to time.
A Beech Tree, she stands alone, tall, graceful and still surrounded by the fallen trunks and branches of her companions long ago harvested.
The prayer is for GRACE and BEAUTY"
The book is available from Pen-y-Coe Press 01968 673767
7 Bridge St, Penicuik EH26 8LL