We are offering a 7-day retreat in the beautiful setting of
Chalmersquoy on the Isle of Westray.
Sense of place is an important part of a retreat and Westray does not disappoint! Together
with the deeply quiet atmosphere of the island, made tuneful with bird calls and the wash
of the sea, the welcoming friendliness and non-intrusive interest of the islanders also awaits you.
"Westray has been a beautiful, sacred location for this retreat.
"The accommodation, the silence, the nature all at its best" (Retreatant, May 2023).
The retreat is designed to be a gentle and supportive introduction to the whole life-giving
experience of a silent retreat.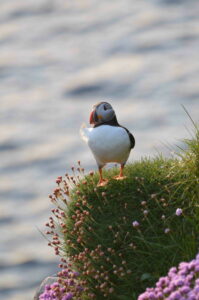 Download cancellation policy PDF
CURRENLY FULLY BOOKED,

HOWEVER CONTACT
WESTRAY@EPIPHANYGROUP.ORG.UK
FOR MORE INFORMATION