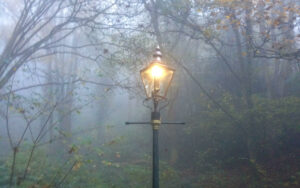 Saturday 4th December,
1.30pm-4.30pm,
St Salvador's Church, Stenhouse
IN PERSON
At the end of what has felt, at times, like a difficult year, Advent arrives, whether or not we're ready for it. This Quiet Afternoon is an invitation to pause on the threshold of this Advent season. Can we make space in our lives for the gifts it offers to us? How might we make room in our busy lives for the Light of the World?
The afternoon will draw on a mixture of reflective approaches and creative material including art, poetry and music. It will include guided reflection and individual quiet time. St Salvador's is an attractive space which somehow manages to be both cosy and spacious, enabling us to gather in a way which respects covid-19 guidelines. There is free on-street parking and easy access by bus.
The cost is £10 (or pay what you can). To book, or for any more information, contact Susan Mansfield on info@heartinpilgrimage.org.uk or 07803 620038.
Please consider booking by Friday 26th November.